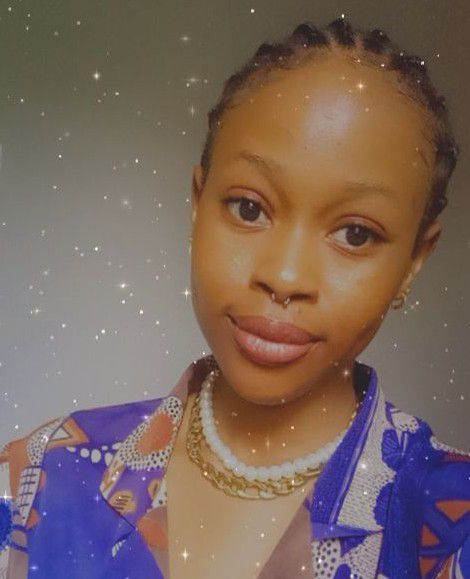 Meet Shallie
"

I get to stand on the shoulders of strong women who have paved the way for girls like me to have a spot in the blckchain ecosystem, I get to learn from their experiences and mentorship.

"
I AM A MEMBER OF A WEB3 FEMALE CONFRATERNITY!
Black women blockchain council. For some reason the name of the organization sounds like a sisterhood, a confraternity of black women who perform magic with the blockchain technology. The day I saw the internship opportunity on a mentor's social media page I didn't hesitate. It just felt right, I knew I belonged here, I immediately applied.
After successfully applying, I started my research on the organization and it was indeed a community of black women who were involved in helping other black women easily transition into the use of the blockchain technology. They were partnering with top web3 organizations like Consensys and Realm Academy to provide web3 courses and mentorships to help females Kickstart their web3 journeys. It was beautiful.
I was not surprised, I just wanted to be a part. I waited to be accepted to be an intern. It would mean everything to me. Thankfully I was accepted and now I have to answer the million dollar question. What exactly does being a part of this wonderful community mean to me?
First of all, being a part of this community means I get to stand on the shoulders of strong women who have paved the way for girls like me to have a spot in the blockchain ecosystem, I get to learn from their experiences and mentorship. This automatically makes me a bridge between the future and the past. Because it means other females coming after me subsequently get to learn from me, my experiences, projects, mentorship etc.
This internship means I get to develop my web3 writing skills and put my soft skills into practice. It'll also give me the needed real life experience as I would be engaging in hands-on projects that are set to provide applicable solutions to the problems we face in the web3 industry. This is something I am quite passionate about and one of the major reasons for my transition into tech. It's exciting. I'm looking forward to having the best 6 months at BWBC!