Miley Cyrus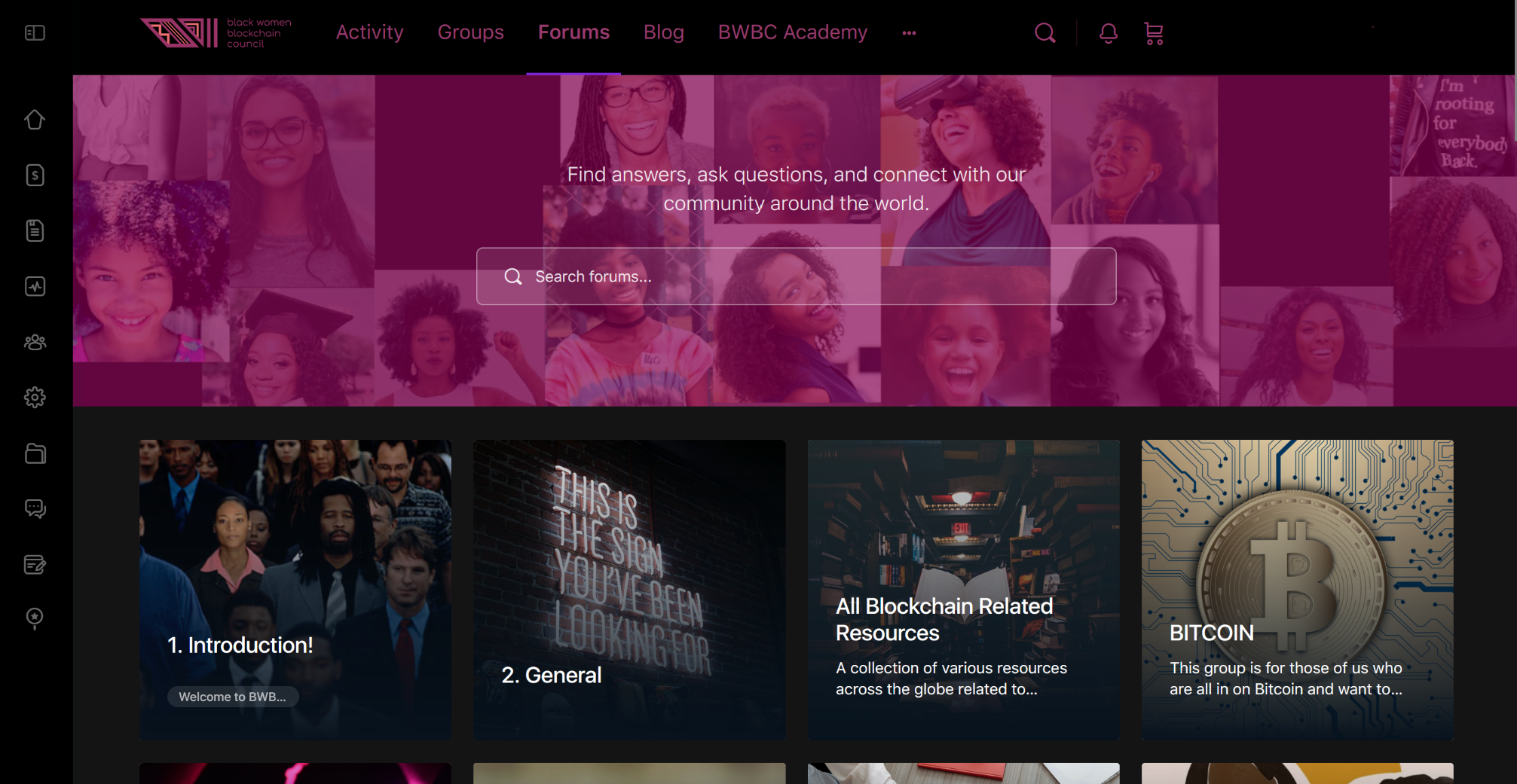 Welcome

To Our Community
Joining our community means that you get access to helpful information to guide your journey in the blockchain space. The community is open to all genders of the diaspora. It is the number one place to be. Check out what the community can offer you and join today!
Don't
Take
Our
Word
For
It!
See what our members are saying
The community is full of resources. I was able to take advantage of the coding resources and start an intern in blockchain
I recommend that everyone join the membership. It is truly worth it.
I'm so excited to be part of the community. I have already started reaping the benefit of being a member. My boss just started talking about blockchain and I was able to add to the discussion and impress everyone.
Joining BWBC Community has been amazing. There are so many resources to tap into to understand blockchain and help me break into the space.